Workshop: 'Awakening'
mit Alex Medin Sa, 24. – So, 25.Sept. 2016
Workshop Content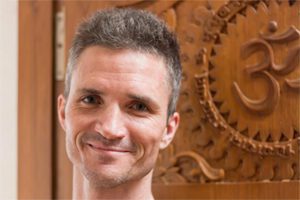 With reference to the classical sources Alex will present an overview of how Yoga has been articulated through the ages in various texts and traditions and get in touch with the Sanskrit language.  We will also investigate the recent fascination with the physical practice and examine where the element of Yoga is to be found in the midst of it. We will also explore Asanas, the Ashtanga Vinyasa Fundamentals, how to open our body for these Asana practices and practice in Mysore Style. This workshop is for all dedicated practitioners of Yoga who are interested in exploring the impact Yoga has on our daily life.
About Alex Medin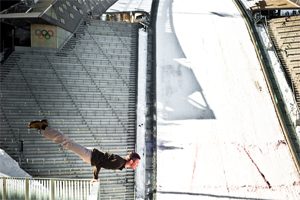 Alex grew up in Norway pursuing many talents. He has a versatile background in sports.  He also worked six years as a professional dancer and is one of Norway's boxing champion. He was granted a Certification by Sri K. Pattabhi Jois in 2002 and in 2004 he completed an MA in Indian Religions and Sanskrit. Alex  has been teaching Ashtanga Yoga around the world for over 15 years, being among one of the very few certified teachers to teach the 3 series of Ashtanga Yoga as they were taught to him by Pattabhi Jois. Since 2009 he's a resident of his native Norway and teaches the Mysore Program at Puro Yoga in Oslo. In Norway he has helped to integrate yoga in many of the prisons and is the founder of www.gangsteryoga.no and "Yoga for Life", a non-profit organization bringing yoga to the underprivileged and those that struggle to find integration and a meaning in life, and "Back in the Ring" project empowering people struggling with drug addictions to get their life back through the practice of yoga. www.backinthering.com Alexander has made four documentary films, "Yoga for Gangsters" (2011), Mysore Magic" (2012), "The Healers" (2012) and "Kumbhamela" (2014). He has published numerous articles on yoga in leading yoga magazines (Namarupa). Alexander has also translated that Yoga Sutras and the Bhagavad Gita from Sanskrit. He is a keen practitioner of Karma Yoga and sees yoga as a tool to improve people's lives.
Dates, Time and Content
Saturday 24th Sept 2016
 
10:30 – 12:30
Ashtanga Vinyāsa Yoga fundamentals – Foundations to grow your practice
 
14:00 – 15:15
Overview of how Yoga has been articulated through the ages in various texts and traditions
 
15:30 – 17:00
Yoga Philosophy – The practical relevance of the Bhagavad Gītā Part 1
 
17:15 – 18:45
Yoga technique – An examination of what it means to open the body and how to learn insights rather than achievements. A particular focus will be given to hips and knees and how to find greater mobility within them.
 
 
 
Sunday 25th Sept 2016
 
07:30 – 09:30
Mysore Style – An opening to Grace
 
10:00 – 11:30
Yoga Philosophy – The practical relevance of the Bhagavad Gītā Part 2
 
13:00 – 14:00
The Sanskrit language – An introduction and basic recitation
 
14:15 – 15:45
 Yoga technique – The Bandha of Grace: An examination of how to build greater strength in the core and revitalize the mind and body through greater awareness in the physical postures.
 
 
 
Subject to alterations. Minor changes to the schedule are possible. Any changes of the time table will be published here.
WATCH OUT!
On the evening prior to the workshop, Friday 23.09.2016 19:15 – 21:15  Alex will give a talk: "Living Karma Yoga"
Participants: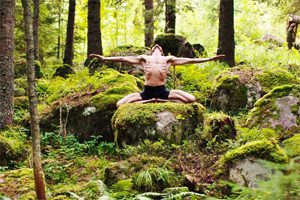 This workshop is for all dedicated practitioners of Yoga who are interested in exploring the impact Yoga has on our daily life. It´s appropriate for all interested students at all levels of practice as well as for yoga teachers. This workshop is recognized by the Yoga Alliance as "Continuing Education" (12 h)
Veranstaltungsort, Kosten und verbindliche Anmeldung
Veranstaltungsort:
Yogazentrum Pureyoga, Einwanggasse 12/1, 1140 Wien  
Veranstalterin:
Petra Rinnerberger