Workshop with Kino MacGregor
Fri, 25 - Sun, 27 August 2017
About Kino MacGregor
Kino MacGregor is one of a select group of people to receive the Certification to teach Ashtanga Yoga by its founder Sri K. Pattabhi Jois in Mysore, India. The youngest woman to hold this title, she has completed the challenging Third Series and is now learning the Fourth Series. After spending a major portion of her life actively engaged in personal growth work, Kino returned to Miami Beach to create a space dedicated to the integration of yoga, holistic health and consciousness. In 2006, she and her husband Tim Feldmann founded Miami Life Center, where they now teach daily classes, workshops and intensives together. Miami Life Center is a community built around yoga, holistic health and consciousness on Miami Beach  see www.miamilifecenter.com. Kino is dedicated to spread Ashtanga yoga throughout the world and sharing the amazing tradition of Ashtanga yoga with everyone who is inspired to practice. In her unique, inspirational and playful approach Kino helps all her students expand and deepen their understanding of yoga and life. Yoga found its expression through her message of spiritual strength, balanced flexibility and emotional peace. Passionate about the environment, Kino recently pledged a monthly donation to Go Zero! to make her heavy travel schedule carbon neutral. As life coach and Ph.D. student in holistic health with a Master's Degree from New York University, Kino integrates her commitment to consciousness and empowerment with her yoga teaching see www.dynamicself.com.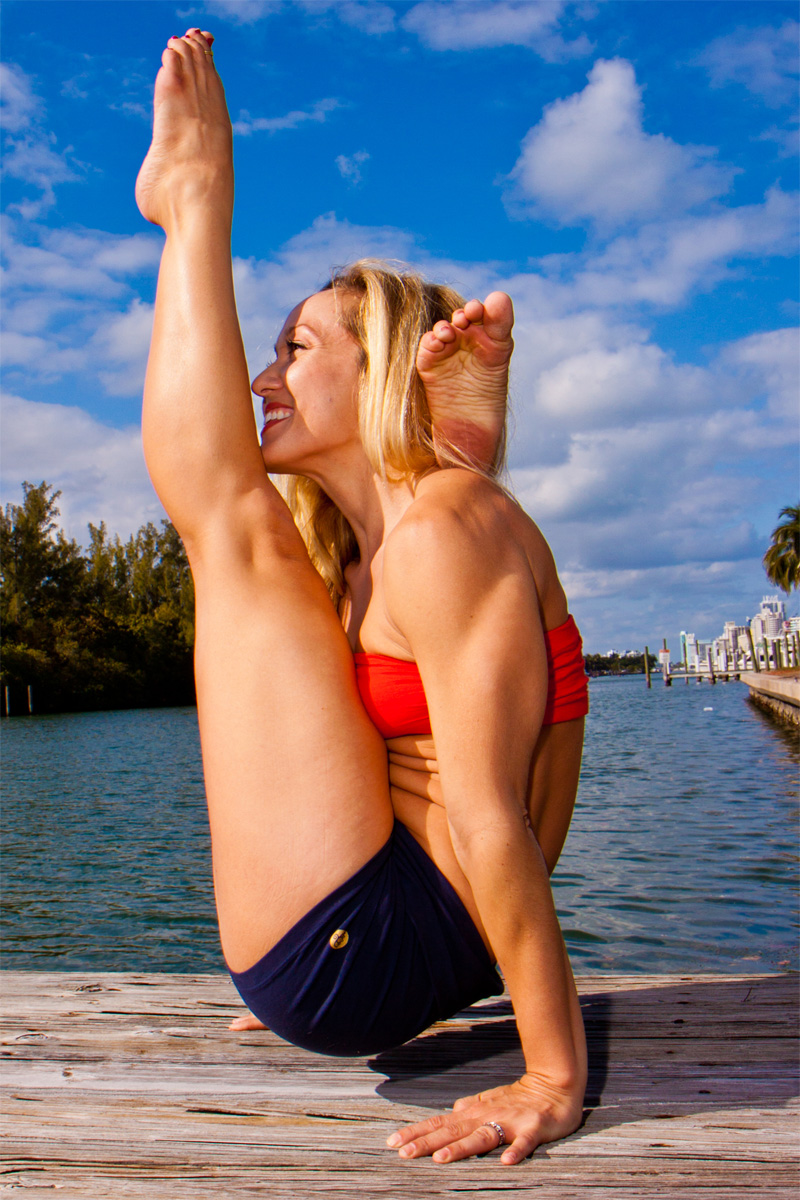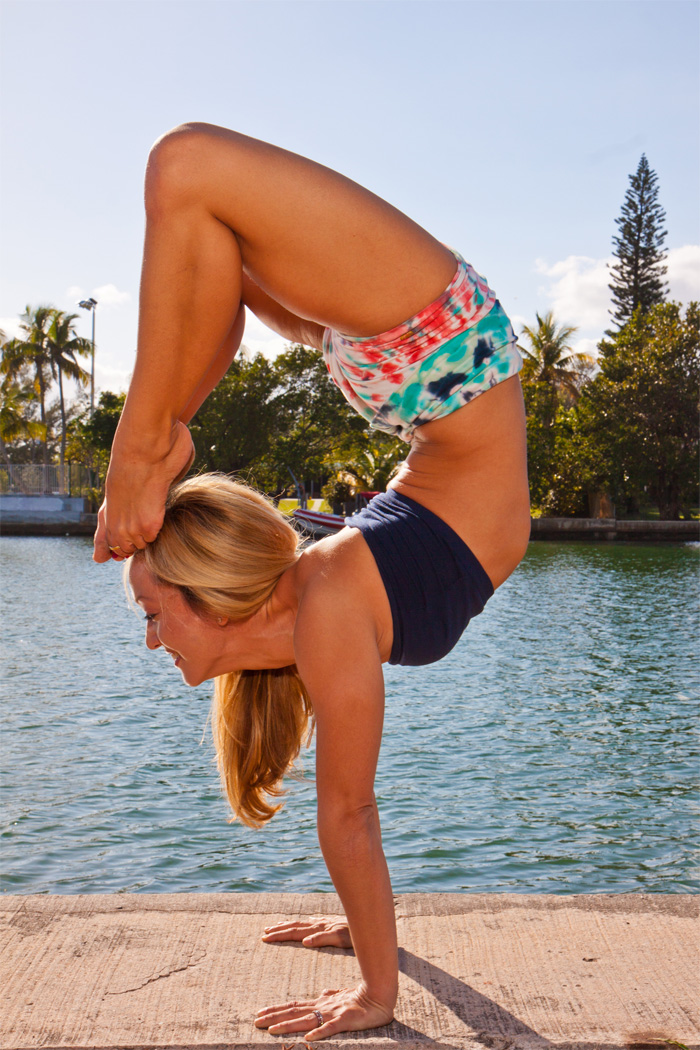 Dates & Time
Fr, 25.08.2017    19:00 – 21:00
Enter the inner body
Underneath the skin, beyond the physical body lies something more subtle and hard to define. There is an unfathomable depth to the human spirit. Yoga is a quest for the deepest state of connection. This class teaches you how to journey into the inner body in a real and pragmatic way. As the waters of the mind still you are able to perceive the depth level of reality. Cultivate a heightened state of awareness through a guided meditation. Apply this more refined and precise level of awareness to the practice and truly enter the inner body. All levels.
Sat, 26.08.2017    10:00 – 12:00
Ashtanga Magic: Breath, Posture and Gaze
Delve into the secrets of the Ashtanga Yoga lineage, known as the Tristana method, and discover the magic of breath (pranayama), posture (asana) and focal point (dristhi). Break down the energetic alignment of key postures in the Ashtanga Yoga method and build the foundation for a meditative, awareness based practice. Starting off with the Sun Salutations and progressing through the Standing Postures, Kino guides you into a devotional practice that mergers the physical and subtle bodies and honors tradition while embodying the present. All levels.
Sat, 26.08.2017    14:00 – 16:00
Be Strong
True strength in the journey of yoga begins with a decision to never give up. Enjoy challenging yourself to exceed your limits as you try fun arm balances, powerful lift-ups and develop a strong mind. Leave with solid technical instructions that unlock the keys to the strength poses of yoga. This class shows you how to practice safely and effectively along the inner path of strength. With a brave heart and a tenacious spirit the impossible becomes possible. Learn what it means to truly be strong and expect to sweat!
Sun, 27.08.2017    09:00 – 11:00
Ashtanga Yoga Full Primary Series
Surrender to the traditional Ashtanga Yoga method with careful emphasis on the traditional vinyasa method and have fun along the journey. Experience the integrity and purity of the Ashtanga Yoga practice and be prepared to sweat.
Sun, 27.08.2017    13:00 – 15:00
Be Flexible
If you think that flexibility just isn't for you or feel blocked on key poses like forward bends or bends this is the perfect class for you! Learn how to cultivate the calm and equanimous mind and tap into an inner state of infinite possibility. There is a place of infinite peace within, you just need to discover it. Instead of forcing your body into submission, change the paradigm and set yourself and your body free. Surrender is the magic word that opens the locked doors of the inner body. Dive deeply within and discover what it means to truly be flexible.
THE WORKSHOP CAN ONLY BE BOOKED AS A FULL WORKSHOP – NO SINGLE CLASSES!
Participants
This workshop is appropriate for the interested student at most levels of practice, from the experienced beginner to advanced practitioner as well as for yoga teachers.
This workshop is recognized by the Yoga Alliance as "Continuing Education" (10 h)
ATTENTION: The workshop has a limited number of participants. Places will be assigned according to "First come, first serve" principle.